Becoming a mother is a transformative experience. Motherhood can bring many new expectations, as well as joy and connection. However, motherhood for many can result in anxiety, sadness and depression. In fact, statistics show that 1 in 5 woman will experience postpartum complications. Depression and anxiety are the most commonly experienced complications during pregnancy and postpartum. If you are experiencing these symptoms, you are not alone and with help you will get better.
I am here for you! Together, we can take steps toward maternal and postpartum wellness. You deserve to feel better. You do not need to suffer alone. Psychotherapy can facilitate healing for you, as you struggle to feel like yourself again and find joy in the everyday life. I offer treatment which covers a wide range of issues, including but not limited to: Perinatal Mood Disorders, Baby Blues, Postpartum Depression and Anxiety, Obsessive Compulsive Disorder, Panic Disorder, Hyper-Vigilance, PTSD, and evaluation & referral for Postpartum Psychosis.
The demands of everyday life too often leave women feeling socially isolated and worn out. This can increase the risk for physical and emotional illnesses.
Frequent areas of clinical focus include:
Prenatal

and postpartum depression, anxiety, and OCD

Unwanted pregnancy

Infertility, miscarriage

Feelings of guilt, shame, or fear

Stillbirth and infant loss

Termination and loss of an infant

Traumatic pregnancy and birth experiences

Parent and Couple adjustment issues

New father and partner support
"The risk for a Perinatal Mood and Anxiety Disorder (PMADS) is greater if women experience pregnancy complications, traumatic delivery, premature birth, or a history of infertility, miscarriage or other pregnancy losses."
I am an active member of Postpartum International. I am also currently serving as PSI's support coordinator for Riverside County and Inland Empire in Southern CA. I have obtained the Postpartum International certificate for Perinatal Mood and Anxiety Disorders: Components of care and have also obtained PSI's Advanced Perinatal Mental Health certificate.
*If you are not sure if you are experiencing pregnancy or postpartum issues you can call me for a 15-minute free consultation and we can explore this together whether my services are right for you. You do not need to continue to suffer alone.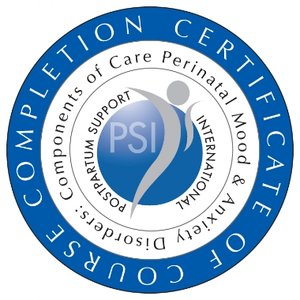 8598 Utica Ave. Suite #200
Rancho Cucamonga, CA 91730
Sessions
By Appointment Only
Email Me
nayelilcsw@gmail.com